Ecowatt's environmental consulting services tackle the challenges of sustainability where it is being created – in the operations of our clients. We offer the competence needed to help our clients meet their environmental goals at all levels of operations.
We assist organisations to prepare baseline assessments of their sites, processes and policies, thus identifying opportunities to optimise resource use, ensuring legislative compliance, realising financial savings and improving performance of staff, services and systems.
Our services stem from client needs and cover a wide range of disciplines, blending together a number of areas of our expertise. Proven experience in environmental management, impact assessments, permitting, environment health and safety (EHS) audits form the basis of our continuously evolving environmental services.
ENVIRONMENTAL MANAGEMENT
Reduce resource costs and save the environment!
Environmental management includes planning and operation of production units which use resources and cause emissions. Objectives are resource conservation – such as raw material, energy, waste and water – climate protection and cost savings.
To achieve sustainable resource savings, a continuous improvement process in the form of an environmental management system (EMS) according to the international standard ISO 14001 is crucial. An important characteristic here is a systematic and targeted approach, which includes the relevant processes such as planning, procurement, installation, operation and maintenance, as well as involving all participating decision makers and users. Whenever possible, we strive to achieve integration with existing management systems (e.g. with energy or quality management systems). Our services include:
Gap analysis to identify the need for action and the analysis of existing structures to comply with the ISO 14001
Development and implementation of a certifiable EMS according to ISO 14001
Internal auditing of the EMS according to ISO 14001 and ISO 19011 (auditing of management systems) to confirm compliance of your EMS before the certification audit
ENVIRONMENTAL AUDITS
Find the resource cost savings!
Environmental management begins with a reflection of the status of the user's plant infrastructure. For this, environmental audits provide an assessment method. For organizations, the ISO 14001 standard for environmental management systems is the ultimate tool to reduce resource costs continuously.
An environmental audit is an inspection, survey and analysis of resource flows like energy, raw material, water and waste in a building, facility, process or system to reduce the amount of resource input into the system without negatively affecting the output. An environmental audit is the first step in identifying opportunities to reduce resource expense and greenhouse gas emissions. Our services include:
Basic environmental audit to identify "low hanging fruits" in commercial buildings and industry processes and facilities
Comprehensive environmental audit in commercial buildings and industry processes and facilities with the goal to make resource flows and losses transparent and find detailed saving potentialss
Legal compliance and risk check with the goal to assess and mitigate environmental risks and to establish a legal requirements register with applicable environmental permits and duties for your organization and how these can be met efficiently
CLEANER PRODUCTION
Enhanced competitiveness through eco-efficiency!
Cleaner production (CP) is a preventative approach to managing the environmental impacts of business processes and products. CP uses changes in technology, processes, resouces or practices to reduce waste, environmental and health risks; minimise environmental damage; use energy and resources more efficiently; increase business profitability and competitiveness; and increase the efficiency of production processes. Cleaner production is applicable to all businesses, regardless of size or type. Our services include:
Planning and organisation – the organisation is made aware of the CP process, stakeholder input sort, CP team formed, environmental policy reviewed or written, and budgets and program created.
Assessment – material inputs and outputs identified and assessed, current processes and costs assessed, environmental and health impacts reviewed, CP options identified.
Feasibility analysis – each CP option is assessed for its environmental impact and its technological and economical viability, final CP option selected.
Implementation – selected CP option is implemented and a monitoring and evaluation program established.
Continuation – regular audits conducted and findings feed back into the decision making process, stakeholders informed of progress and gains.
ENVIRONMENTAL IMPACT ASSESSMENT
Be on the safe side!
When implementing business expansions, being it a power generation or a new production facility, a detailed analysis of the natural, social and economic impact of a proposed project on the environment may be needed in the form of an Environmental Impact Assessment (EIA).
Environmental Impact Assessment (EIA) is the process by which the anticipated effects on the environment of a proposed development like a new production facility, power generation or other project are measured. If the likely effects are unacceptable, design measures or other relevant mitigation measures can be taken to reduce or avoid those effects. The purpose of the assessment is to ensure that decision makers consider the environmental impacts when deciding whether or not to proceed with a project. Often, regulatory statutes require to perform an EIA before project implementation.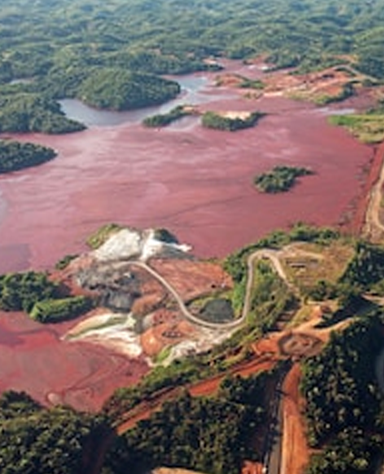 CLIMATE CHANGE
Local solutions for a global challenge!
Climate change mitigation is another field where we assist organizations and governments. Greenhouse gas emissions lead to a change in the global temperatures. Nigeria is effected by this through changes in water availability, agricultural output and deforestation. Policies and strategies as well as hands-on activities are needed to tackle these changes.
As the world strives to take action to reduce greenhouse gas emissions, we support the design and implementation of climate mitigation and adaptation projects and programmes with a focus on practical, attainable, and cost effective solutions.
Mitigation (reduced emissions) is achieved through increased energy efficiency and use of sustainable energy as well as improved forestry and farming practices.
Adaptation means anticipating the adverse effects of climate change and taking appropriate action to prevent or minimise the damage they can cause, or taking advantage of opportunities that may arise.