WHO WE ARE
Ecowatt Nigeria Limited was founded in 2016 by Olakunle Owoeye and co-founded by Andre Moeller.
We are solution provider for sustainable development. The focus is on affordable and clean energy development, environmental management and climate change action.
Ecowatt Nigeria Ltd. combines expertise of energy consultants, environmental managers, policy makers, industry leaders and academia to innovate and solve Nigeria's most daring energy challenges.
On honesty, efficiency, and selflessness, we build our value to protect our universe through our service offerings. The belief that exceptional  service is the foundation of longstanding customer relationships.
Our extensive experience in delivering energy efficiency solutions in Nigeria.
Olakunle Owoeye
Olakunle Owoeye, is an entrepreneur in energy sector in Nigeria, he is the co-founder and Managing Director of Ecowatt Nigeria Limited. Olakunle is an AEE Certified Energy Manager (CEM) and a Mandela Washington Fellow from Nigeria, studied at the University of California, Davis on the energy track. He has a degree in electrical and electronic engineering from the University of Benin, Nigeria. He earned a Certificate of Competence from Siemens Power Academy on Power Systems Technology, and has participated in several training on sustainable energy development. He initiated 1000 SSE (Small Scale Enterprise) access to energy initiative programs through solar PV integrated design.He bagged an award as the Energy Engineer of the year in the 2020 AEE Regional Awards. His aspiration is to be at the forefront of alleviating energy poverty in Nigeria and supporting global efforts in combating climate change.
Andre Wilk
Andre Wilk is Co-founder of the sustainability-startup Ecowatt Nigeria Ltd, an Engineer with background in renewable energy & environmental technologies and energy efficiency Experienced consultant for public agencies, industry and small and medium sized businesses Project management skills and team leader experience Andre has a Strong intercultural and social skills with several years living abroad Knowledge of working in developing countries.
Oluwaseyi Agboola
Technical Officer (Metering), a graduate of Federal University of Technology Akure, Studied Mechanical Engineering. Oluwaseyi is in charge of Sales management of Ecowatt's products and services, including developing and executing sales strategies for Energyteam products, Marketing of Ecowatt's products and services to industrial, commercial and public clients, using in-person-meetings, networking, trade fairs, conferences as well as traditional and social media technologies, Client relationship-building, loyalty& retention management, Business development and Technical support as instructed.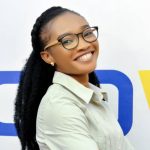 Otuibechere Joy
Otuibechere Joy is the Administrator/HR at Ecowatt Nigeria limited. A graduate of Theater Management from the University of Lagos. Joy's knowledge and experience in Management has helped her in managing the affairs of the office. She's in charge of managing the company's database, issuing invoice, calling and following up on client's payments for services rendered by the company. She is the intermediary between Ecowatt and our clients worldwide, maintaining cordial relationship with them and ensuring that our services are rendered to suit the client's needs. She also handles employee relations, payroll, benefits, and she is in charge of Ecowatt training(organising and managing). She plans,  directs and coordinate the administrative functions of the company.
Ologunde Boluwaji
Ologunde Boluwaji is a Field Engineer at Ecowatt Nigeria Limited.
Ladigbolu Adebimpe
Adebimpe is an Administrative staff at Ecowatt Nigeria Limited.